PROJECT OVERVIEW
NTT TechnoCross Corporation packages the cutting edge technology of NTT Laboratories as solutions for clients. We provided a facilitator training course to enable them to introduce Design Sprints as a new method for creating solutions. The course also included a custom-made Design Sprint Facilitation Guide and a variety of tools to be used during and after the course. By the end, all participants also received official certification. The Neuromagic Service Design Group took care of everything from planning Design Sprints based on real issues, to the implementation and course instruction.
CHALLENGE
NTT TechnoCross did not want to be confined to creating solutions using traditional methods, and there was an increasing need to incorporate:
(1)The creation of solutions from the user's perspective
(2)Processes that make it easy to reflect on customer needs
We provided a facilitation training course and custom Design Sprints to address address these issues.
PROCESS
DAY 1

Policy Development

While setting a theme for the training and creating solutions for it, we explained the upcoming days' content and intention, and gave notes on facilitation. The first day was focused on formulating team policies.
Homework Interview
As an alternative to regular user interviews, we asked NTT-TX team members to interview people within their company. We provided tips, advice and points of caution for conducting interviews.
DAY 2

User Visualization and Ideation

On Day 2, we created personas and customer journeys based on the interviews conducted by NTT-TX. Since design tools can differ depending on the content and scale of the project, we also brought in case studies and examples of a variety of tools. At the end of the second day we created solutions based on the understanding of user needs gained from these design tools.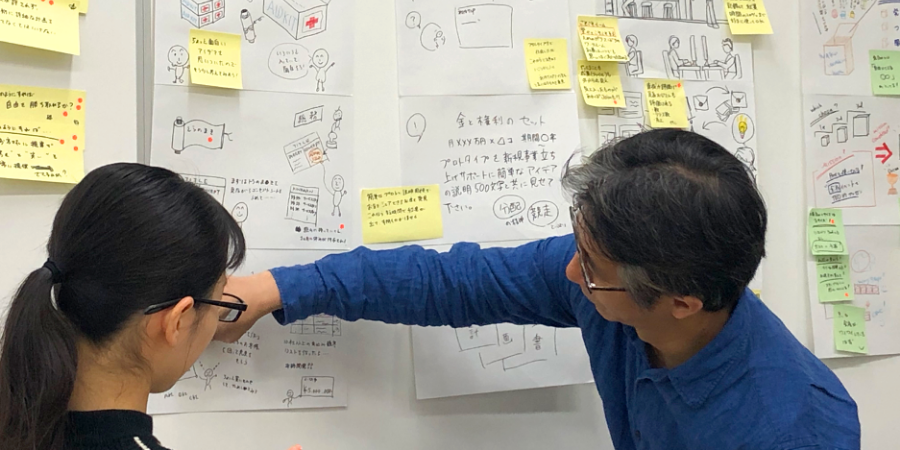 DAY 3

Prototyping

On the last day we created storyboards and a simple prototypes of the solutions. Prototypes were created in a variety of ways, including the creation of methods and tools as well as role-playing of actual service flows.
Finally, we gave every participant an NTT-TX customized Design Sprint Facilitator's Guide, as well as a certificate of completion of the course. We also opened a dedicated Slack channel for participants to reach out with Design Sprint related questions in the future.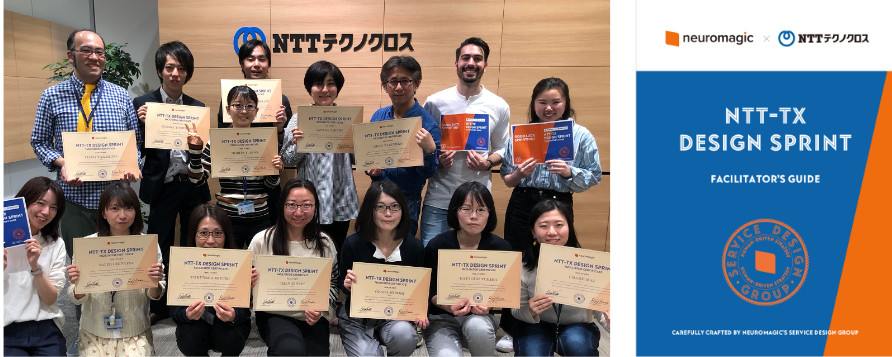 CLIENT'S VOICE
Neuromagic is thorough in their training and commitment to Design Sprints. Their training was helpful and valuable for the participants, and we have all learned many tools and techniques that can be used in real projects.

Takehiko Ohno
Senior UX Expert, NTT-TX
Producer : Ryuji Kimura
Sprint Master : Felipe Pontes
Project Manager / Service Designer : Natsuki Nagai
Designer : Chiyoshi Kanno Takafumi Iwase
Context Designer : Kumiko Ihara